1-On-1 Personal Training
Also known as "4 PoiNTS"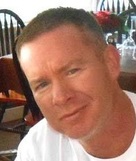 Hello. My name is
Paul NEWT
. I have 30+ years of training experience,
22+ years of coaching experience
, and have won titles in bodybuilding, powerlifting, and weightlifting. In addition to my many years of experience, I hold a Bachelor of Science in Health Education & Promotion, with concentrations in Psychology and Engineering, and numerous certifications in nutrition, exercise, and technology. (
More about Paul
...)
You may feel nervous, or apprehensive, about hiring me as your coach, instructor, or personal trainer - there is no need to be. I have an extensive history of teaching students of many different levels and ages. For example, my college internship, I taught Health Education to Junior High students (Grades 7-8) for approximately 1 school year. Additionally, in one of my first jobs after completing my degree, I was a gym teacher (Physical Education Instructor) for elementary age children (K-6). I have also taught sailing (on the Merrimack River) to community youth. Although my physical appearance may mislead you, I am kind, patient, nurturing, and supportive. My natural inclination and true role in life is to help YOU become the best version of yourself through proper nutrition and effective exercise.
I handle the majority of Personal Training clients, however, there are additional coaches and trainers available.
Currently, I am currently accepting new clients for the 1-On-1 Personal Training option.
My 1-On-1 Personal Training option is nicknamed "4 PoiNTS", with PNTS standing for the Paul Newt Training System and "oi" standing for output/input. Four (4) because this training system naturally focuses on 4 training elements:
Mobility / Flexibility / Basic Human Function

Skills Building and Strength Training

Cardiovascular Exercise

Advanced Nutrition and Recovery Methods
Most clients who choose the 1-On-1 Personal Training option, see me for workouts twice per week at a designated time. For example, Mondays and Thursdays at 5:00am. Other clients may see me for workouts only once per week at a designated time. For example, Tuesdays at 6:15am. There are even those who want 3 times per week. Mondays, Wednesdays, and Fridays at 3:30pm, for example.
To come on board as a 1-On-1 Personal Training Client means an
ongoing commitment to a minimum of once per week meetings with 4 week minimum. It will take at least 4 sessions to begin to reprogram your mind with diet and exercise strategies and tactics that actually work.Current costs will be quoted upon request. Please fill out and submit the "GET STARTED with..." online form below. Expect an email within approximately 24 hours in response.
One instructed workout session is generally 45-75 minutes, depending on the work capacity of the client.
You will not have to think about how to construct the most effective workout(s) for your goals - I will set up everything. You just show up, ready to workout, and try to absorb all the information I will present to you. I do encourage note taking, and I will answer any/all of your questions, as needed.
In addition to the 1-on-1 instructed workout sessions,
you will receive guidelines for an eating plan to follow, based on your specific lifestyle and individual needs, and instructions on how to perform the additional on-your-own workouts.Support is provided 24 hours/day, 7 days/week
via text and email for as long as you are an active client:
Out to eat and having a tough time deciding? -text me!
At the gym and have a question about what exercises you are supposed to do because you misplaced your notes? -text me!
At the supermarket and can't figure out if a food item is good or bad? -text me!
As a 1-on-1 Personal Training Client, I am your personal, 24 hour coach, always there with the answer.
Imagine the advantage of having a coach on your shoulder, always there with the best answer for your personal health and fitness goals.
Pro TIPS:
Expect to be the most sore after the first workout. Although many clients will receive a similar indoctrination to my exercise methods, it is difficult to predict who will experience Delayed Onset Muscle Soreness (DOMS), and to what degree. Soreness will usually never reach that level again after the first week.

Ask questions! It is more important that your absorb the correct concepts of training and eating methodology, rather than memorize specific workouts and menu plans end-to-end.

Be patient and consistent - real, lasting changes require time and diligence.

Give yourself time to adopt the new eating strategies and tactics - often, adopting changes to diet can be more challenging than executing the workouts.

Have fun! Remember, this is recreation!
---
---

---

New Energy & Weight-loss Training Systems

is available exclusively at

Edge 24 Hour Private Fitness

. All 1-on-1 Personal Training is conducted at the Edge facility at:

Edge 24 Hour Private Fitness

Dracut Village Square

101 Broadway Road (Route 113)

Dracut, MA 01826

---
---